Jetform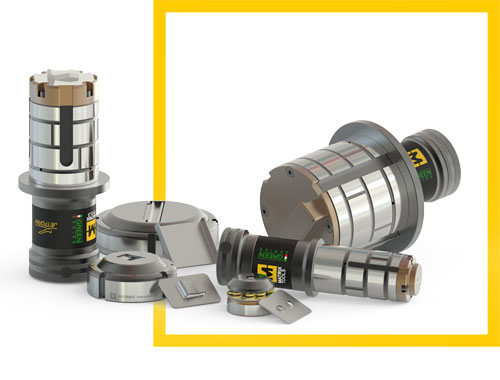 The sheet metal forming process modifies the flatness of the blank. Using the tools in the JETFORM line makes punching machine use even more efficient. It is precisely this ability to form sheet metal that is one of the strengths of punching machines compared to other sheet metal working machines, such as lasers.
Insert-holders for sheet metal forming: green series and white series
The Matrix Jetform range offers two different series of forming devices: Green and White, so as to better satisfy different customer needs.
The Green series features tool height adjustment in steps, making it perfect for punching machines where stroke adjustment is unpredictable or absent.
The White series, on the other hand, is non-adjustable, taking advantage of the precise stroke typical of the latest punching machines.
The Jetform line forms sheet metal using inexpensive interchangeable inserts to minimize the costs for different types of forming operations.
Louvers, extruded holes, clips, hinges and logos are just some of the forming operations possible with Jetform. The ROLLFORM series makes rapid embossing and offset operations possible too.
Do you have a special forming operation in mind? Contact us! Matrix will be happy to offer you all the support you need!
What's more, the Matrix Jetform inserts can now form sheet metal even on a bending machine. The new AMG FORM forming system is rapid and universal as well as being compatible with all the bending machines on the market thanks to simple interchangeable clamping systems: WILA and PROMECAM are available from stock.
Watch AMG FORM video:

Browse the Jetform online catalog:
Download the catalog
Enter your email address and download it now