iEM inserts: break the compromises
iEM INSERTS – THICK TURRET
Now you will no longer have to choose between performance and convenience.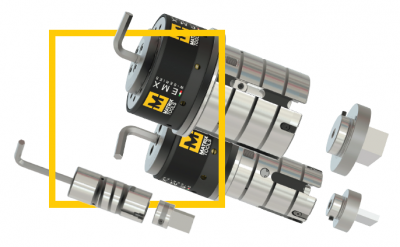 The new iEM inserts designed and produced by Matrix are as reliable and precise as the traditional integral punches thanks to a simple mechanical locking system.
The iEM inserts are universal because they can be used directly in the new
EMX Matrix punch holders or with the specific insert holder adapter (W90, W90,

lubricated, standard, Air Blow or lubricated).
The insert system designed and patented by Matrix leaves no room for compromises: solid, unrestricted, durable, with the same sharpening possibilities as an integral punch and easy to assemble.
Moreover, thanks to the two slots (0 ° and 180 °) you can multiply the references of the punch holder reaching the maximum flexibility in your machining.
Finally, you can save up to 60% compared to buying an integral punch.
And it does not end there, even the coating is more convenient!
Download the brochure to discover all the advantages
Download the EMX Thick Turret catalog to switch to the iEM insert system